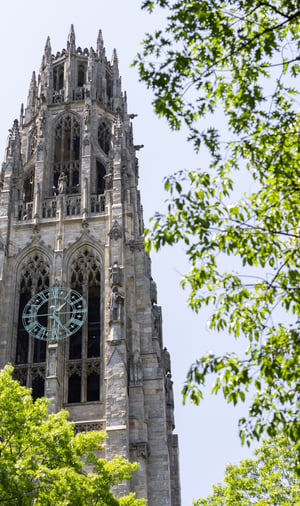 13 Things You Need to Know Before Apply Your Day 1 CPT
About CPTDog
In the year 2020, I worked for a petite firm with merely three staff members. Regrettably, my name was not drawn in the H1B lottery, and my OPT was about to expire. This news caused me distress and made me uncertain about my future course of action.
I later discovered Day 1 CPT with my friend; I then conducted extensive research on universities in the area before I burned out my OPT. I became a member of more than 10 university groups that specialize in the CPT. Through these groups, I gained valuable insights into various aspects such as workload, class reviews, attendance requirements, visa interviews, transfers, H1B RFEs, and other essential information that one must know about before choosing the route for myself or yourself.
I understand that research with Day 1 CPT issues can be overwhelming, and I'm here to help. My experience and knowledge are at your service, now and in the future. If you have any questions or concerns about Day 1 CPT or how to choose your Day 1 CPT universiteis applications, please don't hesitate to contact me. I'm always here to support you! (2021 Update: Good news! I was selected in the third round of the 2021 lottery and got approved without RFE.)
Here's to hoping that each and every one of you will be triumphantly selected for the H1B! May good fortune smile upon your applications, and may this opportunity open the doors to incredible adventures and success. Fingers crossed, and best of luck to you all!" 🍀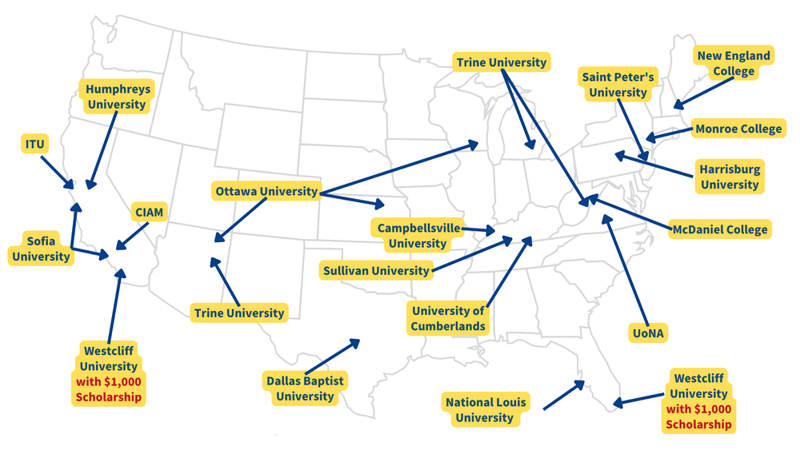 1. What is CPT?
The USCIS(United States Citizenship and Immigration Services) states that CPT is a way for F1 student visa holders to accept a job or internship related to their program of study. According to the USCIS, "CPT is any substitute for work-based learning, internship, cooperative education, or other type of placement necessary for the program of study provided by an employer through a cooperative agreement with a school. It must be an established part of the program of study". This means that CPT would only be considered part of the curriculum through hands-on, work-based learning.
WHAT IS DEGREE-BASED CPT?
For some majors, internships are mandatory for graduation, and students must earn credits through CPT to graduate successfully.
For instance, specific nursing programs require all students to complete a full-time, several-month-long hospital internship to obtain their diploma and relevant certifications.
Day 1 CPT university degrees fall into this category. Both international and local students must complete the CPT program in order for them to meet graduation requirements.
WHAT IS COURSE-BASED CPT?
Students must complete a CPT internship for specific courses to earn credits.
Some MBA courses require students to complete consulting projects for companies and obtain work authorization through CPT if paid.
WHAT IS SCHOOL-ENTERPRISE COOPERATION BASED CPT?
Certain school-enterprise joint training programs require students to complete a one-year internship at a company during their university gap year.
2. What's the difference between CPT&OPT?
There are two types of internships allowed by the USCIS:
*One crucial difference between CPT and OPT is that CPT solely depends on the school's approval, whereas OPT needs an initial assessment by the school and then ultimate approval from USCIS. CPT enables students to bypass the demand for authorization from the immigration department (USCIS), leading to a more simplified process. Typically, CPT proves to be a more straightforward option than OPT.
* For further reading: DHS Instructions for International Student Work Permits (CPT and OPT)
| Differences | CPT | OPT |
| --- | --- | --- |
| Description | CPT allows students to work during their studies and it only needs to be authorized by the university | OPT allows students to work after graduation, and it needs to be authorized by USCIS |
| When does the work/training take place? | At the program start date | After graduation |
| Who released the authorization? | Designated school officials (DSO) | U.S. Citizenship and Immigration Services (USCIS) |
| Do I need to have a job before I apply? | Yes, a job offer letter is required | No, you do not need a job offer letter |
| Application Process | Online/Physical application through DSO | Online/Physical application through USCIS |
| Processing Time | Average around 2-3 weeks of processing time | Average around 3-5 months of processing time |
| Work Types | Part-time/Full-time | Part-time/Full-time |
| Limitation | CPT can only be granted during your program activation period. | 12 months of initial CPT + 24-month STEM extension (If eligible) |
| H1B Eligibility | Yes | Yes |
3. What is Day 1 CPT?
You may be concerned about the whole concept and the legibility of Day 1 CPT. Congrats! You found the right place! To start, let's get familiarized with the critical aspect of the term Day 1 CPT. While it may seem confusing initially, I will do my best to provide clear explanations to help you understand it better.
Here is a little equation of mine to help you understand it better: Day 1 + CPT = Day 1 CPT. Now, after you grasp the equation, we can break down the individual parts and then bring them together to give you the complete picture.
Day 1 is a simple term that is as straightforward as it seems: the first day of your program.
CPT, called Curricular Practical Training, is a program that allows international students to obtain permission for job training and to engage in paid internships/jobs. These students are provided the opportunity to be employed either full-time (exceeding 20 hours weekly) or part-time (up to 20 hours weekly), earning income within the US while participating in professional experience in their field of mjor interest.
Then let's combine the 2 parts = Day 1 CPT, a unique university program offered by select master's or doctoral programs that permits students to work from the first day of their academic pursuit. This opportunity grants students legal work authorization on the first day of their program. Considerable 90% of schools require you to enroll for at least nine months to a year before applying for a CPT work permit. Some schools allow students to work on-campus for the first year but can only work off-campus once they've been enrolled in the program for a year.
DAY 1 CPT is a university program that enables you to apply for a full-time CPT work permit upon the very first of your program enrollment. It offers a distinct advantage to students who require the ability to work while pursuing their studies. This innovative approach allows students to balance their academic and professional commitments right from the beginning of their program.
3. What does USCIS think of the DAY 1 CPT? Is it legal?
Day 1 CPT is 100% legal under USCIS Practical Training Guidelines.
Per the USCIS guidelines, Designated School Officials (DSO) are authorized to grant official CPT to students, which permits them to work part-time or full-time during their academic program. The Immigration Bureau's website states that first-semester CPT requires approval from the DSO (Department of Student Office).
This means that the approval authority for Day 1 CPT is decentralized to each school. This is an added benefit for our clients who want to begin their professional experience on the program start date. Although its primary function is still CPT, it offers additional support for those who wish to begin working immediately.
USCIS Restriction Applies On:
Ensure that students do not engage in illegal work during their full-time CPT or Day 1 CPT.

Weather is the student abiding by the school's regulations and fulfilling the requirements of being a full-time student.

Preventing any illegal stays.
*Please be sure to review the official CPT description available on the ICE website. US Immigration and Customs Enforcement
4. Who will benefit from Day 1 CPT?
Who weren't selected by the H1B lottery
Who are:
Unable to secure H1B sponsorships

Not selected for the H1b lottery

Experiencing unemployment or uncertain about their future career plans

May consider enrolling in a Day 1 CPT program.
This program can provide an opportunity to continue working or search for employment in the US, with the ability to obtain legal authorization to work as soon as the first day of school.
Day 1 CPT programs offer a unique advantage to students who require the flexibility to balance their academic and professional goals.
Who experience academic crisis, expulsion, or emergency transfer
If a student needs to transfer SEVIS to maintain their legal status, the previous school will provide a deadline a few days before the student's SEVIS transfer.
Failure to complete the transfer within the designated timeframe can result in termination of the student's status, leaving the student with limited options for continuing legal stay in the US.
Day 1 CPT universities offer a simplified admission procedure that allows for a swift transfer of SEVIS, typically within 1-2 days. This ensures that students avoid being forced to depart the country or unlawfully remain in the US.
Whose OPT was rejected
It can be difficult and stressful when OPT applications are rejected, with no legal status in the United States after the grace period.
Here's a Complete Guide to Dealing with OPT Rejection.
In these cases, going abroad to activate student status is often the fastest way to restore legal status.
Day 1 CPT Universities can be a helpful resource, as they offer many school locations and flexible admission times. Students can apply for admission and an expedited I-20 release (only a few days) to activate their student status abroad.
Who are outside of the US, but planning to pursue a degree or get a full-time job in the US
Those in the IT and Tech industry may encounter situations where:
They received an offer from a US company but did not have an H1b work visa.
In cases like this, enrolling in a Day 1 CPT program can offer an alternative route to studying in the US while working full-time to apply for an H1B visa without wasting your work offer.
Who face laid off
The ongoing layoffs have left many employees without a job and seeking a transition visa to bridge the gap in their employment status.
Here's a complete guide to handling lay-off situations.
For those who cannot find a job in the grace period, enrolling in a Day 1 CPT school can allow them to maintain their visa status.
By enrolling in a Day 1 CPT program, individuals can continue their studies and maintain their legal status in the US while also having the flexibility to search for new employment opportunities.
Who hold H1B, H4 EAD, L2 EAD and other work permits
Individuals with H1b visas and those with H4 EAD and L2 EAD work permits may choose to transition to F-1 status if their current work authorization or legal status is expiring or has been denied by the Immigration Bureau. This change in status within the US allows them to continue working while enrolling in a Day 1 CPT program.
5. What type of DAY 1 CPT universities have legal issues?
1. Pure online class format: Schools offering purely online classes without the necessity of any in-person class are not legitimate for international students.
2. Incomplete accreditation: Do not base your judgment solely on authoritative certification claims. For example, schools accredited by ACICS are blacklisted by the U.S. Immigration Service, like the University of North America.
3. Schools with Warnings: Always be cautious of schools that have received warnings. Even if they still possess DAY 1 CPT qualifications, the reason for their warning is crucial. USCIS doesn't penalize without solid reasons. Be wary of institutions like the University of North America, the University of Fairfax, and the International Technological University.
4. Checking Accreditation:
Start by verifying the school's accreditation.

Standard accrediting bodies include MSCHE, NECHE, WSCUC, NWCCU, and SACS.

Be aware: The U.S. Department of Education reviews accrediting agencies annually. Any laxity can result in penalties for the accrediting body, therefor affecting the school's general accreditation.
5. Evaluating School History:
Investigate any negative press or reviews.

It's best to avoid schools with a history of fines or decertification.
6. ACICS Affiliation: Last year, the U.S. Department of Education declared that it would no longer recognize ACICS as an authentic accrediting agency. This impacts various immigration-related student programs. So, please be careful about ACICS-affiliated universities. Always check for the school's accreditation details on their website or through their DSO staff.
6. Potential Risks of Day 1 CPT
(a). Will Day 1 CPT affect my H1B in general?
Day 1 CPT does not have a direct impact on H1b approval. Still, USCIS may require additional documentation to demonstrate that a student maintained legal student status after working through Day 1 CPT and being selected for H1b.
*For instance, a student who has already used up 3 years of OPT and goes on to complete another postgraduate program with the SAME major may be asked to provide evidence that they attended classes in person rather than solely participating in online courses, following H1b selection.
Since President Biden's election, the number of RFE rejections due to Day 1 CPT has decreased, especially for students attending well-established, accredited schools. Students should always choose Day 1 CPT programs that match their job duties and fulfill all onsite and online academic requirements to pass potential H1B RFEs.
(b). Will Day 1 CPT affect my F1-Visa Renewal?
Day 1 CPT programs, while legally permitted in the U.S., may raise concerns with visa officers if utilized for extended work periods during student status.
Solution: Consult with a school advisor or immigration attorney to prepare necessary documents and address immigration officer inquiries when renewing an F-1 visa, in order to maintain credibility.
Day 1 CPT- RFE Package Material Check List
RFE Official Support Letter from the university

(Core documents: explain students use CPT are required by the academic course)
Attendance Report

CPT Corporate Agreement

Enrollment Verification

Official Transcript

Academic Record

Tuition Record
Day 1 CPT Universities with "RFE Package"
*Side notes about RFE:
If you receive an H1B RFE regarding Day 1 CPT, don't worry. Seek assistance from an experienced immigration attorney to discuss strategies for H1B application. These lawyers can help articulate the intent and rationale of using full-time CPT, along with showcasing your academic pursuits, research projects, and certificates, to demonstrate the legitimacy of your full-time CPT during your studies.
In addition to legal support, many established Day 1 CPT Universities provide an "RFE package" that aids in proving your regular academic progress and appropriate use of CPT, demonstrating that you maintained an entire course of study.
*For further reading about Potential Risks of Day 1 CPT: Potential Risks of Day 1 CPT
*Recent trends for RFE:
In its first year, the Biden administration focused on reversing many Trump-era policies that significantly restricted the issuance of employment-based non-immigrant visas, particularly the H-1B visa.
The Trump administration implemented policy changes and International Finance Regulation (IFR) that increased costs for employers hiring foreign nationals, such as eliminating prior deference for H-1B extension petitions.
These policies led to a significant increase in denial rates for initial H-1B petitions. Under the Biden administration, denial rates have been substantially decreased (4% in 2021) compared to previous years (13% in 2020 and 21% in 2019).
7. How to Avoid the Risks of Day 1 CPT?
(a) The work must be related to the course content.
For instance, if a student works as a programmer, choosing an MS Computer Science program over an MS Bio-Chem would be more appropriate, as the coursework in Computer Science is more closely related to their job responsibilities than that of an MS Bio-Chemistry program.
(b) Only start working after CPT approval
Obtaining school approval for CPT before starting work is essential. If a student begins working without CPT approval, USCIS may consider the applicant as not maintaining legal student status during the H1B application and future green card application stages.
Schools may process SEVIS and Day 1 CPT applications at varying speeds. The OPT immediately becomes invalid on the day SEVIS is transferred out, and the new school's CPT has not yet taken effect. During this gap, students cannot work without either OPT or CPT.
In such situations, it is advisable to undergo a rehire procedure or take a leave of absence while informing the manager about the unavailability of work during this period. In the case of H1B or green card applications, this approach can help demonstrate that all work was authorized and legal if faced with an RFE from the Immigration Bureau.
(c) Maintain F1 visa
International students must strictly adhere to school rules and regulations, complete homework on time, maintain academic integrity, and participate in all mandatory on-campus courses while keeping a GPA above 3.0. Most CPT schools require a minimum 3.0 GPA to renew CPT.

Based on discussions with admissions officers and faculty from various Day 1 CPT Universities, long-established, non-profit or public institutions with strict attendance requirements, the highest level of accreditation, and religious affiliations are considered excellent sources for Day 1 CPT, with a significantly lower risk of RFE Rejections.
8. Requirements & Application Process for Day 1 CPT
To qualify for Day 1 CPT, a student should:
A student must maintain a valid F-1 immigration status, which the students need to obtain a valid I-20.

The student must secure an internship opportunity directly related to their field of study.

CPT students need to be academically suitable, with a GPA of 3.0.

The position should align with the student's level of study and primary profession.

CPT authorization must be acquired before starting the job and cannot be retroactive.

The student must be enrolled in classes at the Day 1 CPT universities.

CPT cannot be utilized when a graduate student is on Filing Fee status.

The internship supervisor cannot be an F-1 or J-1 student.

Renew your Day 1 CPT authorization based on the regulations of the universities. Failure to comply will result in an illegal operation.
The steps are as follows: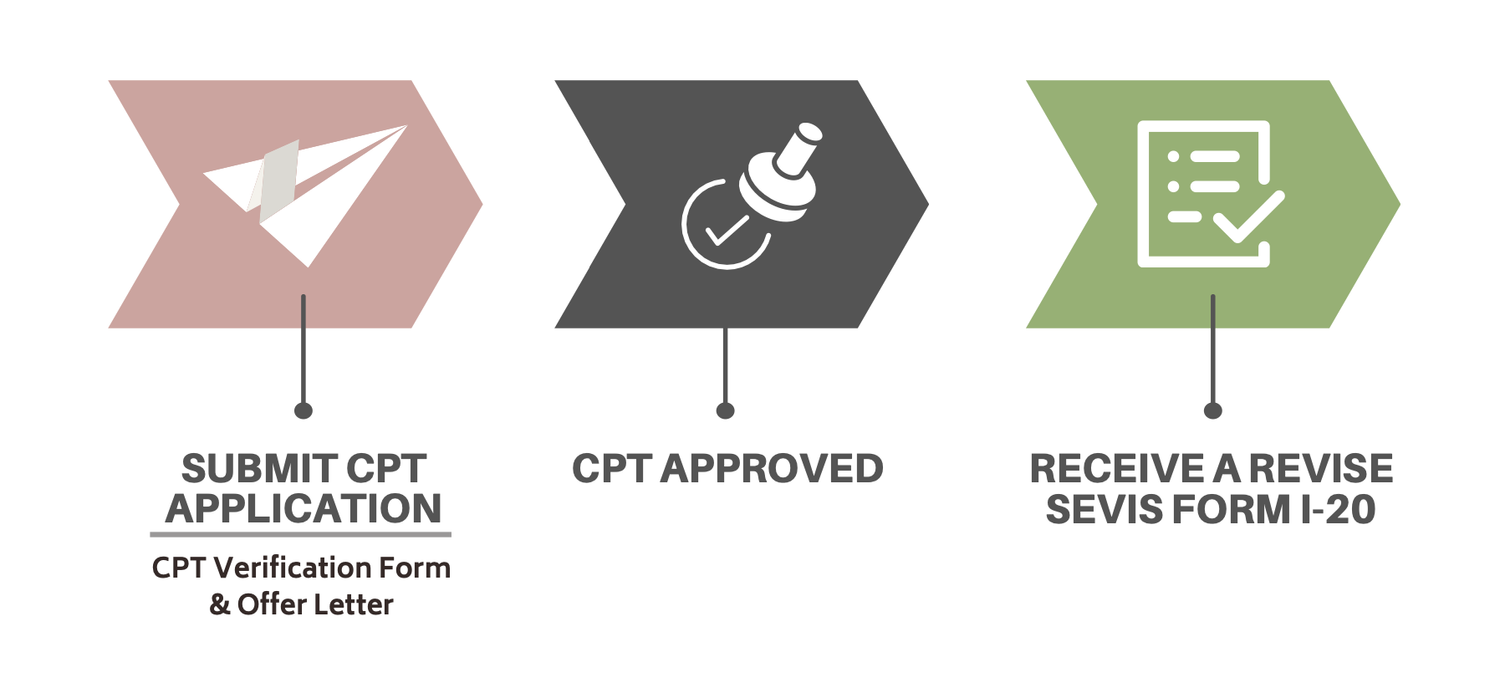 * The process of applying for CPT typically takes 1-2 weeks to complete, but the duration may vary depending on the school.
(a). Offer Letter
Students must have an offer letter before submitting the Day 1 CPT application.
(b). CPT Application
Students must register for CPT courses in advance and submit the CPT application form, Offer Letter, and CPT Agreement signed by the school and the employer.

*Some schools accept employment verification or offer letters instead of the CPT agreement.

*Each school's CPT policies may change; you can consult with us for details.
(c). CPT Approval
Patiently wait for the school to approve CPT and receive a new I-20. (Usually takes around 2 weeks)

Confirm that the employer information on the second page of the I-20 is correct.

Start working after the effective date indicated on the CPT I-20.
(e). CPT Renewal
Before the end of each semester, check school emails regarding CPT renewal and apply to renew your CPT for the next semester in advance. (or the following year, depending on University Policies).

The peak hours for CPT applications are 3-5 days before the start date. Therefore, CPT applications during that period might encounter delays in CPT approval and their I-20s.

Therefore, submitting the CPT application at least 2 weeks in advance is highly recommended so you can start working with CPT I-20 on the first day of school.
*Not all Day 1 CPT Universities require you to renew CPT every semester/quarter; you could renew CPT annually in some schools. Contact us for more details.
9. How to Choose a Day 1 CPT School?
5 Factors you should consider before choosing your day 1 CPT university:
(a). Accreditation
When selecting a school, it's crucial to consider the institution's formality, accreditation, and reputation. Prioritize schools with a long history, strong reputation, and national & regional accreditation. Do avoid institutions lacking these credentials.
In the U.S., regional accreditation is essential. For example, WASC accreditation represents the highest level of accreditation for universities in the West, including institutions like Stanford and USC. This accreditation enables credit transfer and recognition between schools.
For example, Westcliff University, located in Southern California, established in 1993, received national accreditation in 2014 and later obtained WASC accreditation in 2018.
(b). On-site Frequency
When choosing schools and majors, pay attention to the frequency of Onsite classes, the convenience of transportation, the frequency of CPT renewal, and the pressure of schoolwork.
During the CPT period, students must adhere to all school regulations, arrive punctually, submit homework assignments promptly, and aim to maintain a GPA of at least 3.0. Neglecting to do so could lead to the cancellation of the F1 visa, even after the CPT has been completed.
Onsite class frequency: USCIS specifies that international students holding F-1 visas cannot take 100% online courses in the United States as students (except during the pandemic).
Regarding the number of school attendance requirements, some CPT schools can be
*It is recommended that you keep your attendance records and adequately keep your traffic vouchers, parking tickets, and screenshots of payment for textbooks and tuition payments.
*If you receive an RFE from USCIS asking for evidence of attendance in an on-site class to maintain legal student status, you can use these questions as supporting materials.
(c). Transportation Convenience
When choosing a Day 1 CPT University, consider factors such as proximity and transportation options to save time and money.
Proximity: Assess the availability of direct flights, train routes, bus routes, and driving convenience to the school if you need to attend weekly or monthly classes for an extended period.
(d). CPT Renewal Frequency
Different Day 1 CPT universities have different requirements for updating CPT, ranging from every semester to once a year. Choose a university with a suitable update frequency based on your preferences to minimize any inconveniences.
(e). Academic Pressure
Lower GPAs and potential transfers may result from high academic pressure. To avoid these pitfalls, utilize our Free Course Evaluation Tool, which provides a course selection guide system to help make an informed decision.
10. How to Choose a Day 1 CPT Major?
With a Reasonable Study Plan
If you are a Day 1 CPT student pursuing multiple master's degrees in similar fields, it could raise suspicion during immigration case reviews. This is particularly relevant if you have two MS degrees in computer science, which could lead to potential RFEs during H1B approval. To mitigate this, exploring alternative programs such as MBA or DBA with concentrations in Data Science, Computer Science, Business Intelligence, or Business Analytics is advisable. These programs typically offer a broader range of skills and knowledge and may provide a more favorable outcome for your immigration case.
MBA programs in the U.S. typically require work experience, making it reasonable for students with prior master's degrees to apply and use Day 1 CPT. These programs offer broad business courses that can be applied to various jobs, and professional practices are directly work-related. Pursuing a doctoral degree, such as a Doctor of Business Administration (DBA) or Doctor of Education (EdD), can also be a suitable option for those with extensive work experience seeking to enhance their skills in their respective fields.
List of Doctoral Day 1 CPT Programs:
11. How do you apply for your Day 1 CPT scholarships?
Scholarship within the University:
Search for scholarships on the school's website. Look for the school scholarship page and your program's page.

Write and collect scholarship materials from the school portal.

You may submit your materials and monitor your email correspondences.
Westcliff University Scholarship example:
Step 1: Navigate to WestCliff University's scholarship website: WestCliff Scholarship.
Step 2: Make sure you meet the minimum requirements for any scholarships you apply for.
Step 3: Draft an essay in 350 - 500 words.
Step 4: As part of your application to Westcliff, please submit an essay and up to three supporting documents that showcase your skills and achievements (e.g. professional resume, letters of recommendation, certifications, awards).
Step 5: Please access the link provided by Westcliff University to complete the online application.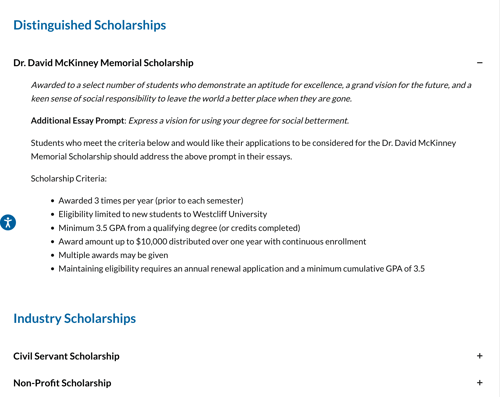 12. Day 1 CPT Universities Students Reviews
Earn exclusive scholarships worth up to $1,000 by applying any Day 1 CPT universities through CPTDog.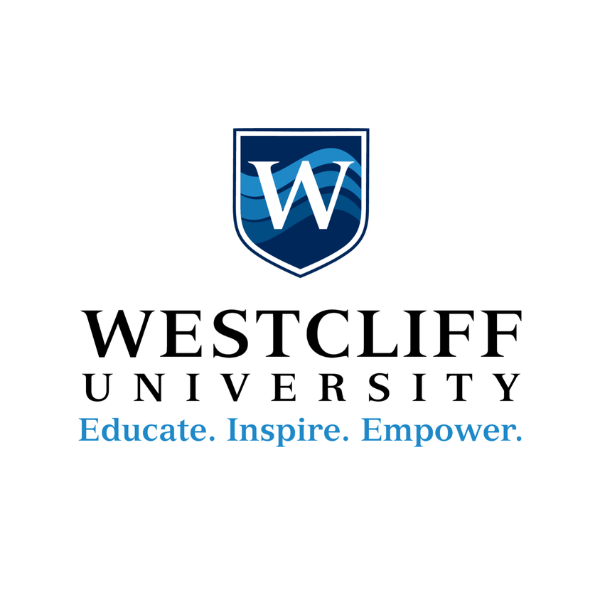 Student Feedback on Westcliff University
I am currently studying at Westcliff University, which is located in Irvine, CA, with 4,000 students, including US local students. Westcliff University has been expanding quickly and has recently merged with a well-known law school in LA, bought a new school building, and opened up a new campus location in Miami, FL, last year.
Westcliff University offers many STEM programs, including an MS in Computer Science, an MBA, a DBA, an MS in Information Technology, and an MS in Engineering Management. TESOL programs are also provided at Westcliff University. Both the STEM and TESOL programs offer the Day 1 CPT.
Among them, I must mention the DBA program (Doctor of Business Administration) with STEM concentration if you want to apply for a permanent residency (i.e., green card). The Biden Administration recently proposed eliminating the green card waiting time for students who graduated from STEM doctoral programs. If the proposal is passed, qualified students could receive their green cards in 1 to 2 years. I highly recommend students with a master's degree consider the DBA program.
Regarding attendance, all classes are online now due to the pandemic. Once the pandemic is over, students who live in LA must go onsite once a week. The students outside of LA can choose the professional format to attend classes onsite once per semester from Friday to Sunday.
For the students living in Irvine or other cities with direct flights to John Wayne Airport (SNA), I recommend applying for the programs at the Irvine main campus. The main campus is only 2 miles from the airport, and cities such as Dallas, San Francisco, and Seattle have multiple direct flights to SNA daily. Many San Francisco Bay Area students fly to Irvine on Friday and then back after the class ends at 4 p.m. on Sunday. For the students on the East Coast, the MBA programs at the Miami campus might be a better choice. Similarly, students only need to attend classes onsite once per semester from Friday to Sunday. Who would say no to a vacation in Miami during the winter?
The tuition at Westcliff University is based on the credit hours taken. The cost per credit hour is $775 for master's programs and $850 for doctoral programs during the 2021-2022 school year, with a 3% increase yearly. For each semester, students must take 6 credit hours and 1 extra credit hour if participating in CPT. The university allows students to enroll every two months, and the application deadline for admissions is one month before each enrollment period.
If you miss the application deadline, don't worry; contact us to have an expedited process so that you can receive the application result in as fast as 2 to 3 days, get your application fee waived, and have the opportunity to apply for scholarships from the school.
Each semester at Westcliff University lasts 4 months. Students usually take two courses each semester, one online course and one onsite course. The online course lasts 8 weeks with 8 weekly class sessions (2 hours). The students also spend 1-2 hours to complete homework each week. The onsite class lasts 16 weeks across the semester, and the homework must be completed within these 16 weeks.
It is relatively easy to score an "A" at Westcliff University if you attend classes and submit your homework on time. However, I know 2 students around me who were put on probation and had their full-time CPT canceled due to missing attendance, homework, and a GPA lower than 3.0. If they cannot increase their GPA above 3.0 this semester, they may be expelled. Westcliff University is rigorous on attendance since low attendance could lead to the cancellation of accreditation.
I advise you not to take chances, attend classes, and submit all homework on time. Some students told me they spent several hours completing tasks each week, but the workload varies by class, as some professors have tolerant homework and paper requirements.
I reviewed each professor at Westcliff University, and you can find the reviews here. Students can communicate with their academic advisors to switch classes before the semester starts.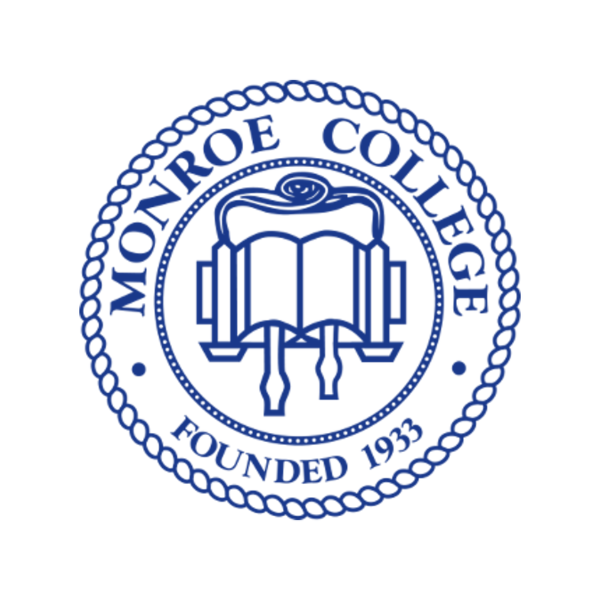 Student Feedback on Monroe College
I've got to say that my time at Monroe College has been pretty awesome. Nestled in the heart of Manhattan, NYC, the college has this vibrant, energetic vibe that's hard to beat. It's been around since 1933, and they've got a ton of programs – over 30 Day1 CPT programs, to be exact. I got the lowdown on this from the admissions folks, who are super approachable and know their stuff.
What's cool is that for majors like MS Computer Science and MBA, you only need to show up on campus once a semester. These classes are over at the New Rochelle campus, usually on a Saturday, which is perfect for my busy schedule.
Now, if you're into other areas like Accounting or Health Care Administration, you'll need to be on campus a bit more – like twice a week. This seems perfect for locals living in NYC.
A bunch of students I've chatted with mentioned how Monroe's solid reputation and strict class attendance rules have been a big help in their H1B visa applications. That's pretty reassuring to hear.
The admissions officers are a friendly bunch. I even met one who speaks Chinese! They're really helpful, especially if you're a bit behind on your application. They enroll new students in April, January, May, and September, so there's a good amount of flexibility.
I'm really into their Data Science Certificate program. It's straightforward: just 18 credit hours can be wrapped up in a year. It's geared toward folks who already have a master's in a related field. And get this – you can snag an extra year of OPT after you're done.
Monroe College is a solid choice for international students like me, especially those of us watching our OPT and STEM OPT time tick down. It's not just about the cheaper tuition (which is a huge relief) but also its prime location and the workload being more manageable compared to other schools on the East Coast.
All in all, my experience at Monroe College has been really fulfilling. It's a great spot if you're looking for a quality education that's also mindful of the needs of international students.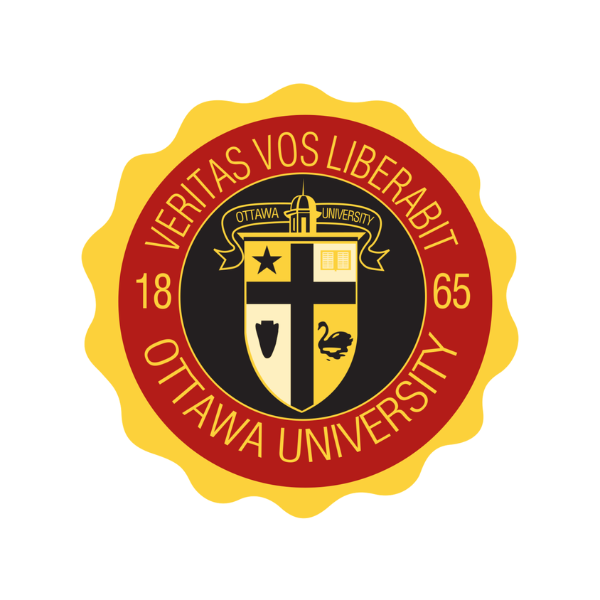 Student Feedback on Ottawa University
I've been eyeing Ottawa University as one of my top choices for a while now. It's got its main campus in Ottawa, Kansas, and branches in Phoenix, Arizona, and Milwaukee, Wisconsin. This place has a rich history, being around for over 150 years, and it offers some pretty cool CPT programs, like the MBA STEM Concentration. This program is especially neat because it's eligible for the 3-year OPT and runs for 2 years, spread over 6 semesters. The tuition, at $4,900 per semester, seems reasonable to me.
One of the biggest perks, in my opinion, is that you only need to be on-site every two months, or about 6 times a year. That's a huge plus for anyone juggling a busy schedule. If you're in the Midwest and looking into programs like this, I'd definitely recommend checking it out. I didn't go for it myself since I already have a business master's degree, but it was tempting.
Another interesting aspect of Ottawa University is its religious affiliation. I've chatted with a few admissions officers who believe that this makes the university less likely to face scrutiny from USCIS for political reasons. That's a pretty reassuring thought.
I remember talking to this one guy who graduated from Carnegie Mellon with a Master's in Computer Science and started a PhD at Purdue. He ended up leaving the PhD program to work in India but couldn't handle the high-pressure work environment there. So, he moved back to the US and was advised during a job interview to apply for Day 1 CPT. He landed a couple of job offers, joined the EMBA program, and started working under Day 1 CPT. His story is a solid example for any foreign software engineer looking to work in the US without an H1b visa or a US degree.
The university's religious affiliation and long history seem to give its students an edge when applying for an H1b visa. But it's worth noting that Ottawa University is pretty strict about attendance; you've got to be on-site twice a semester. They're serious about this, so you need to plan ahead. Missing classes without a valid reason, like sickness or a family emergency, could mean failing the course.
One cool thing about Ottawa University is its multiple campuses. The main one is in Ottawa, KS, and the satellite campuses are in Milwaukee, WI, and Phoenix, AZ. However, these satellite campuses focus on the MBA IT concentration. If you've got the right educational background or work experience, your chances of getting in are higher. If you're thinking about applying and aren't sure, feel free to reach out to me.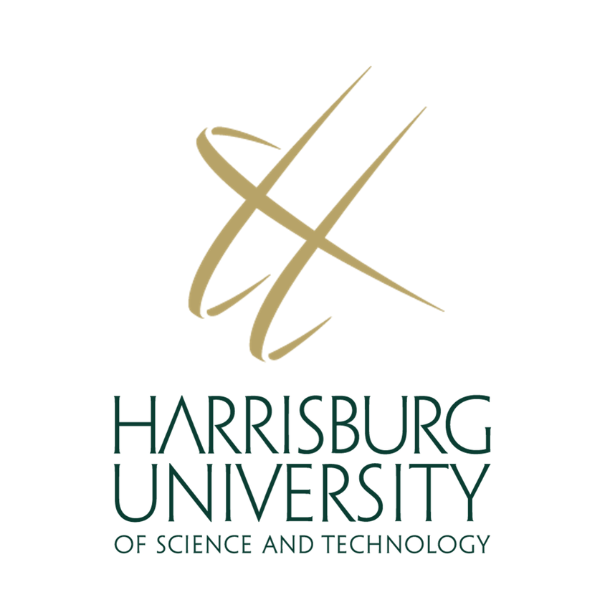 Student Feedback on Harrisburg University
Harrisburg University (HU) is quite a popular choice, especially since it started in 2001. I came across this info on Reddit, and one of my friends said that many students have successfully moved from CPT to H1b status, which is quite impressive. Ever since the new president came in 2013, the university has grown massively, from 500 to 6,000 students! It's mostly filled with international students, many from India, who are aiming for an H1b visa with CPT status. The school's catalog mentioned a 72% student retention rate last year, which clearly shows that students are quite happy with HU's education quality.
The tuition fee has been steady at $5,300 for the past six years, which is quite affordable. HU offers several STEM programs, making it a great option for those with a master's degree looking to get into coding. There's also a very active online community where students discuss everything from coursework to carpooling. It's a great place to get insights on courses and professors, so don't miss out on that.
The class schedule is quite fixed – 8 a.m. to 5 p.m. on a Saturday each month. The university's location near Harrisburg International Airport is convenient, with easy flight connections from cities like NYC, Detroit, Chicago, and others.
One of the best things about HU is the manageable homework load and the lenient grading by professors. These are major reasons why many students, including those from India, choose HU. The university is also quite experienced in handling H1b RFE cases, which is reassuring since most of its students are international and working under CPT. The student community is very helpful, sharing carpool options, course reviews, and classwork tips – all of which can really help in managing your studies efficiently. If you're interested, just message me on WhatsApp, and I can add you to the student group.
The Ph.D. in Data Science program at HU supports Day-1 CPT too, but it's only for MS in Analytics students from HU and has just 10 spots.
HU's CPT policy is quite flexible; you only need to sign the CPT agreement once. But remember, signing it is mandatory. If you're working for a company like Google or Amazon that allows full-time work but won't sign the CPT agreement, do reach out to me. I might be able to help you.
HU enrolls new students every two months, and the deadline is two weeks before classes start. They're quite strict about these deadlines, but if you happen to miss one, don't worry. Just let me know, and I might be able to assist you with that.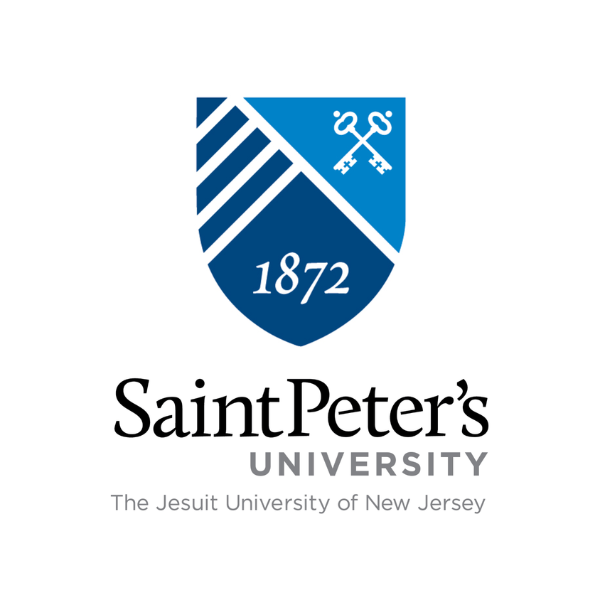 Student Feedback on Saint Peter's University
I've got to tell you about my experience with Saint Peter's University in Jersey City, NJ. For someone like me, who's always looking for the perfect blend of tradition and modernity in education, this place is a real find. It's a religious institution with a history that goes back over 130 years, so you can feel the depth and richness of its legacy.
Now, their Data Science Institute is something else. It's well-known for offering top-notch Data Science programs. I was particularly drawn to their Day-1 CPT programs like the MBA, MS in Data Science, and MS in Business Analytics. These programs really stood out to me.
What I loved about the course structure at Saint Peter's University is how flexible and modern it is. It's a hybrid format, which works perfectly for someone with a busy schedule like mine. Each quarter, and there are four in a year, you take two courses: one online and one onsite. The onsite classes are only for two weekends (Saturday and Sunday) every quarter, which I found super manageable. If you're in a rush to graduate, like I was, the MS in Business Analytics is a great choice because you can complete it in just about 15 months. The tuition is a bit higher than some other places in the NYC area, but in my opinion, it's totally worth it. For the MBA and MS in Data Science, which are 2-year programs, the total tuition comes to around $28,000.
One of the best things about being at Saint Peter's, especially with its proximity to New York City, is the abundance of internship opportunities. This was a big deal for me, particularly in Finance and through the Data Science Institute. For anyone keen on data science, I'd definitely recommend applying here.
Now, if you've already used up your OPT like I had and are looking to extend it after your master's, the MS in Business Analytics program at Saint Peter's University is a smart pick. It's a 15-month program, and you can work full-time under CPT for the first 12 months. For the last 3 months, you can switch to part-time CPT with your company, and then look forward to 3 years of OPT. That was a game-changer for me! Plus, you'll have less coursework compared to other 2-year STEM programs, which is always a bonus.
Companies that accept employees using CPT:
Affirm, Adobe, Bloomberg, Barclays, Bank of America, Box, Citi, DoorDash, Google, IBM, JPMorgan, Matterport, Microsoft, Okta, Oracle, Walmart Labs, WeWork, etc.
Recently, Amazon and Google started supporting Day 1 CPT. Depending on the team and HR requirements, they may require a CPT agreement or CPT verification letter.
Before applying to a company, you should research the requirements and eligibility for their CPT policy. Some companies may accept job offers or employment letters in place of CPT agreement waivers.
In 2023, 300 companies recruited international students for CPT positions, whether full-time or part-time. This emphasizes the capability of Day 1 CPT as a working option for students who were not chosen for the H1B visa. Many students have successfully employed CPT to remain in the H1B lottery.
If you're considering Day 1 CPT and require assistance, please don't hesitate to contact me. I can help you connect with online student communities, waive application fees, and provide you with free consultation about the programs. Please share this information with those who are facing H1B barriers or OPT expiration, as it could be helpful and even life-changing.
Free consultation for your Day 1 CPT