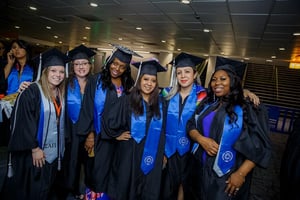 National Louis University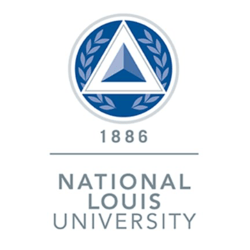 National Louis University
Campus Locations:
5110 Sunforest Dr, Tampa, FL 33634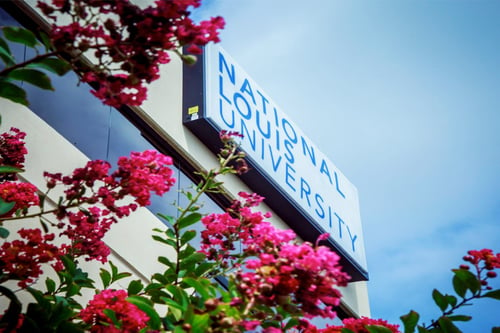 National Louis University Website
Free School Consultation with CPTDog
We Believe in Your Best
School Locations:
Tampa, FL
School Accreditations:
the Council for the Accreditation of Educator Preparation (CAEP), the Higher Learning Commission (HLC)
Day-1 CPT Programs:
DBA
Estimated Tuition:
$49,920 (3.5 years)
———————
Overall Score: 🌟🌟🌟🌟
Cost Effectiveness: 🌟🌟🌟🌟
Academic Pressure: 🌟
Commute Score: 🌟🌟🌟🌟🌟
| About the School
National Louis University (NLU), it's Florida Campus, founded in 1988, caters to a wide-ranging community throughout the nation by offering a blend of online and on-site educational options. At our campus, students embark on their academic journey within the esteemed National College of Education, the College of Psychology and Behavioral Sciences, and the Graduate School of Business and Leadership.
The school's Doctor's program supports international students in working with Day 1 CPT. (Curricular Practical Training)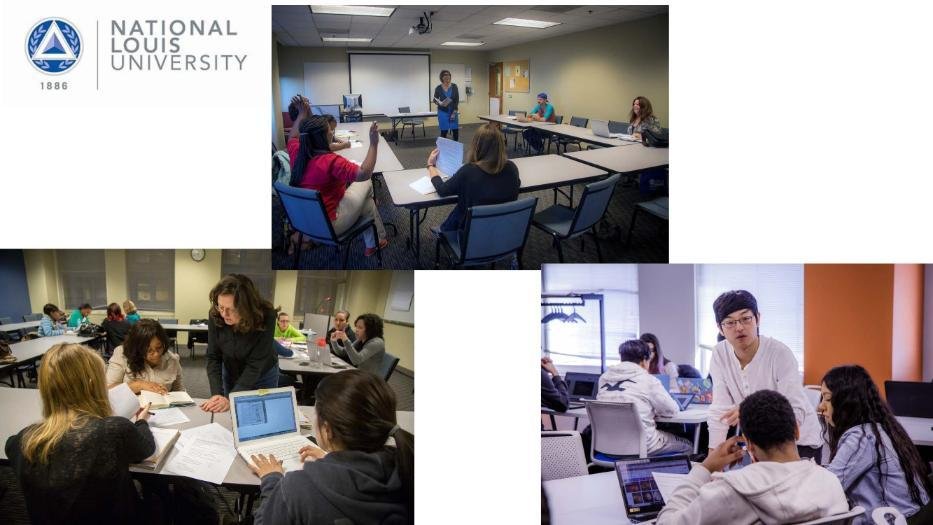 | Accreditations
National Louis University (NLU) has undergone a rigorous evaluation by a national examining committee and highly competent subject matter specialists.
NLU is accredited by:
the Higher Learning Commission (HLC), one of six accreditors recognized by the United States Department of Education

the Council for Higher Education Accreditation (CHEA)

the National Council for State Authorization Reciprocity Agreements (SARA)
| School Locations
National Louis University boasts a downtown Chicago campus, as well as Illinois locations in Lisle and Wheeling. The Florida campus is strategically situated within a prominent business district in Tampa.
*Day 1 CPT program offered exclusively at the Tampa, FL campus.
Tampa Campus
5110 Sunforest Dr, Tampa, FL 33634
| Pros and Cons
✅ Pros:
Ph.D. programs offer additional OPT opportunities

The school has a long and prestigious history, with an experienced team helping students with Requests for Evidence (RFEs)

Located in Florida, it benefits from convenient transportation

Only three onsite attendance per year are required

Renews CPT once a year

The tuition offers excellent value for money and includes CPT credits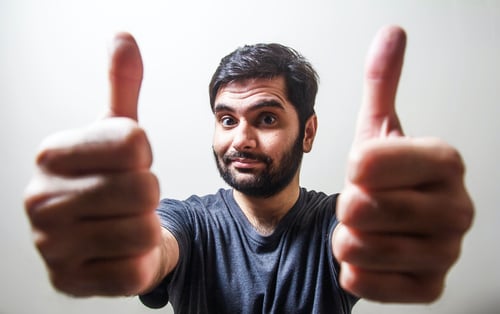 ⚠️ Cons:
Don't currently have Master's level Day 1 CPT program

Lack in variety in Day 1 CPT majors
| Day-1 CPT Programs
Day 1 CPT Policy
◎ F1 students
National Louis University (NLU) provides CPT authorization for full-time international students in accordance with USCIS and SEVIS regulations.
The DBA program specifically requires students to participate in a Career-Focused Practicum, which includes an internship as an integral part of the program. Therefore, international students are eligible to work through CPT from the first day of the program. Students can utilize CPT throughout their academic tenure.
◎ Day-1 CPT Application
Students submit CPT application materials (Offer Letter, employer-signed CPT agreement, etc.) to the designated school official (DSO)

Upon approval, students receive a new I-20 and can begin working based on the CPT start date indicated on the I-20

The cost of CPT is already included in the program, and students are not required to pay any additional CPT-related fees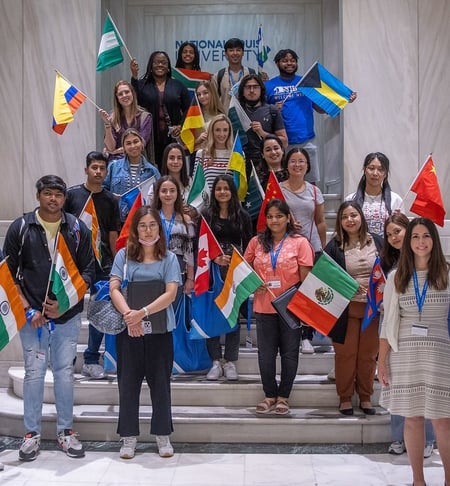 NLU's International Students from All Across the Globe
Doctorate of Business Administration (DBA)
The Doctorate of Business Administration (DBA) program at National Louis University (NLU) aims to develop students into highly skilled professionals with management qualities, strategic thinking abilities, and adaptability to the ever-changing business environment. While focusing on real-world issues, the program fosters students' research and problem-solving skills.
The program consists of a total of 60 credits:

Including 21 credits of core courses, 15 credits of research courses, 12 credits of specialization courses, and 12 credits for the completion of a dissertation

On average, students complete the program in 40 months, with a maximum duration of 48 months
Professional Focus
Outcome 6.1: Accounting
Evaluate the results of accounting research and analysis to determine appropriate business actions for meeting organizational goals
Outcome 6.2: International Business
Evaluate current research and practices in the global marketplace and analyze worldwide drivers of business success to recommend sound and responsible organizational strategies.
Outcome 6.3: Marketing
Analyze the foundation and development of marketing and consumer behavior theory and practice to strengthen the marketing function in modern organizations.
Outcome 6.4: Management
Evaluate management research and current practices to develop employees and systems that sustain competitive and responsible organizations in changing environments.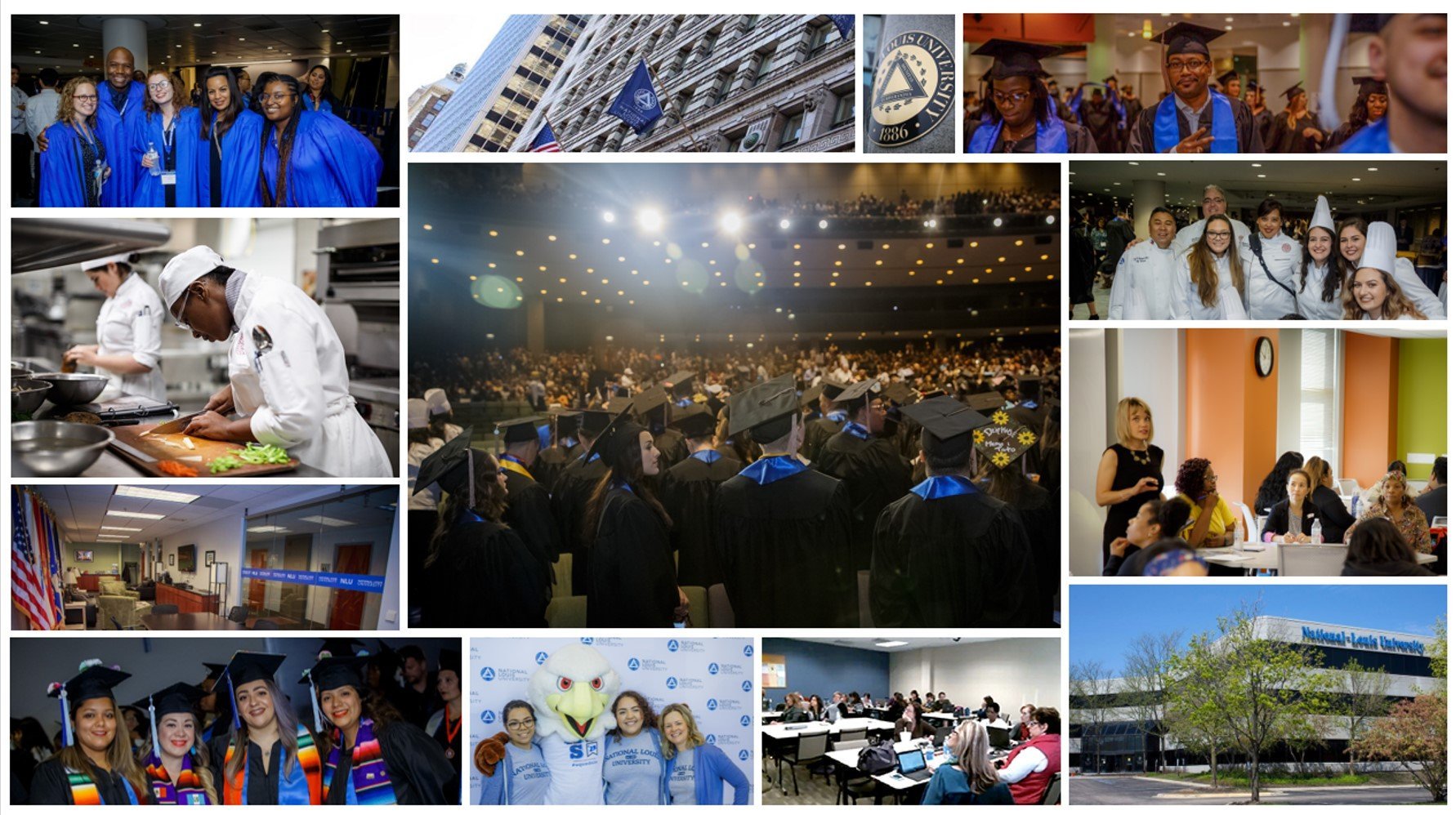 8 concentrations
Business Intelligence and Analytics
Digital Transformation
FinTech
Information Security for Managers
Information Technology Management
Professional Development
Quantum Information Science
User Experience (UX)
8 core courses, 4 concentration courses
MISM 6320 - Systems Analysis and Project Management

MSITM 6342 - Database Management for Business Analysis

MSITM 6350 - Cloud Computing

MSITM 6341 - Python
-Choose one from the following
MANA 6310 - Leading Innovation

MANA 6330 - Leadership Development
-Choose 3 graduate-level courses (9 hours) from Accounting, Entrepreneurship, Finance, General Management, Human Resources, or Marketing
| Day 1 CPT Program Courses (DBA)
Core Courses - 21 credit hours
Holistic Management in Organizations

Managing Global Challenges

Marketing Strategy and Management

Corporate and Global Finance

Advanced Operations Management

Strategy Formulation, Implementation and Evaluation

Innovation and Entrepreneurship
Research Courses - 15 credit hours
Introduction to Doctoral Studies and Research

Advanced Writing

Data-Driven Decision Making and Research

Quantitative Research Method

Qualitative Research Methods
Management Concentration - 12 credit hours
Organizational Behavior

Management Science

Organizational Development and Change Management

Strategic Team Management
Doctoral Research - 12 credit hours
| Onsite Frequency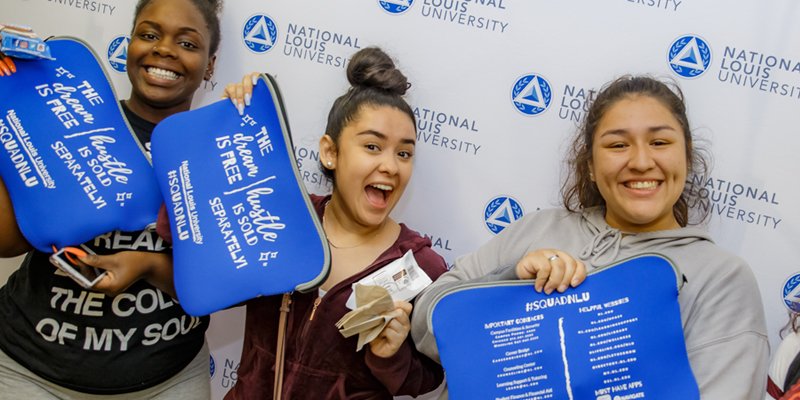 The DBA program employs a hybrid mode of instruction, combining online and on-site classes.
International students are required to enroll in a minimum of two courses (6 credits) per semester

During the first eight weeks of the semester, students attend on-site classes during the initial weekend (Friday, Saturday, Sunday), followed by online coursework.

In the last eight weeks of the semester, students take another fully online course through the school's learning management system
The DBA program at NLU requires students to
Attend on campus classes once per semester. for an entire weekend

With only three on-site visits per year, it offers the lowest level of on-site requirement among Day-1 CPT programs. Additionally, the tuition for the doctoral program is highly cost-effective.
| Tuition and Scholarship
The DBA program follows a fixed tuition structure, with a semester fee of $4,992 (including CPT fees).
Typically, the DBA program is completed in 10 semesters, resulting in a total program cost of $49,920.
Non-Tuition Cost:
| Scholarships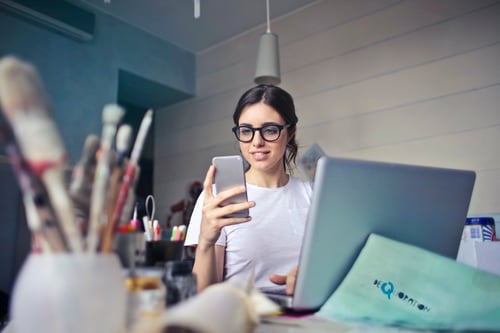 🔥Special Scholarship Only for Students Who Apply via CPTDog:
Apply through CPTDog / GoElite and get a $100 Amazon gift card (when you enroll)
Easily apply

Special offer

No GPA, document requirement

Students are still eligible to apply for other scholarships
* GoElite MUST be mentioned in the student's original application form, or a FERPA form for GoElite must be submitted before acceptance is issued in order to qualify for the scholarship and receive referral credit.
| Academic Calendar
| Semester | Application Deadline | Program Start | Onsite Schedule |
| --- | --- | --- | --- |
| Summer 2023 | 4/20/2023 | 5/5/2023 | 5/5, 5/6, 5/7 |
| Fall 2023 | 8/11/2023 | 8/25/2023 | |
| Winter 2024 | 12/22/2023 | 1/5/2024 | |
NLU has 3 semesters a year: Fall, Spring and Summer.
Application deadline

2 weeks before the program start date if you are already in the US with a valid visa. Otherwise, the application deadline is 8 weeks before the program start date.
*If you miss the application deadline, don't worry, contact us, CPTDog could work with School Admissions to expedite admission decisions within an average of 3 days.
| Application Guide
◎ Requirements
Application Form

Goal Statement

Upload a maximum 2-page goal statement with a self-appraisal of qualifications for the program

Professional Resume

Upload a professional resume showing your work experience. At least 3 years full-time managerial or professional experience is required

Degree Certificates and Transcripts Upload all university transcripts even if a degree was not earned

Transcripts from a US university where a degree was earned must show the degree conferral date or graduation date.

For admission, a Master's degree in business or a business-related discipline with a minimum GPA of 3.0 is required. If a degree has not been earned from a US institution, then foreign transcripts must be evaluated by ECE, WES, Educational Perspectives or any NACES certified transcript evaluation company. Students must request a course-by-course GPA evaluation for US equivalence.

Two Current Letters of Recommendation

Upload two current letters of recommendation from professional and/or academic sources. Letters from family members will not be accepted. Letters must be dated and signed.

Proof of English Proficiency

Upload official test results. TOEFL score of 80 IBT; IELTS overall score of 6.5 with no band scores below 6.0; Pearson Test of English (PTE) score of 54; DuoLingo English Test (DET) score of 105. Proof of English proficiency not required if you have studied or worked in the USA

Copy of Passport

Upload photo and address page of passport. Students already in the US must also upload a copy of their visa, current I-20, and most recent I-94 document.

Financial Statement

Upload a bank statement showing $22,000 USD in financial support. Alternate documents include loans, credit card statements showing available credit, or sponsor bank statements with a signed/dated sponsorship letter. Additional amounts will need to be shown for dependents (spouse $5,000, child $3,000).
**If your GPA is lower than 3.0 or did not reach the language requirement, please contact us to assist!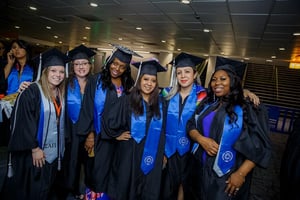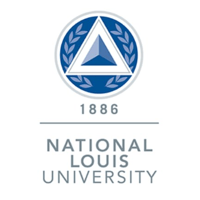 Apply for National Louis University Today!
You will get an NLU Graduate Admission Office's step-by-step application guide.
Apply now and have your admission result as soon as One Week!