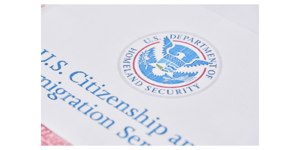 b1 to f1 change of status
Background
Are you currently in the United States on a B1 visa and dreaming of furthering your education at an American institution? Many B1 visa holders, like yourself, often contemplate this significant step, envisioning a brighter academic and professional future in the U.S. However, the journey from a B1 (Business Visitor) to an F1 (Student) visa can seem daunting, especially with the prospect of navigating complex immigration laws and potentially incurring substantial attorney fees.
Fear not, as this guide aims to simplify the process for you, outlining clear, actionable steps to transition your status from B1 to F1. This path not only opens doors to extensive educational opportunities but also aligns with legal requirements and work opportunities, ensuring a smooth academic journey in the U.S.
Need help on your B1 to F1 change of status?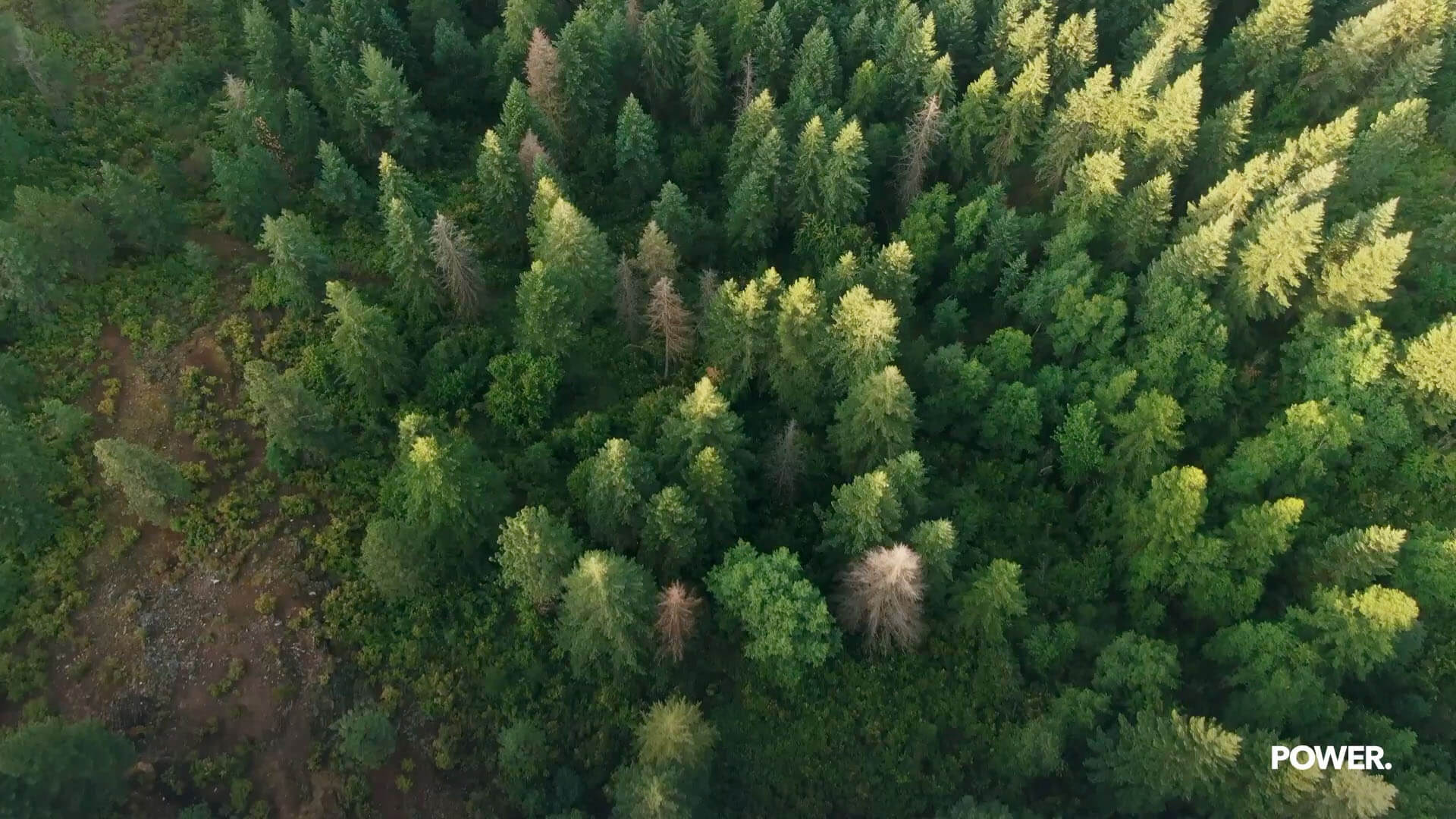 F1 vs. B1
F1 Visa (Student)
The F1 Visa is a student Visa that mainly allows students to temporarily live and possibly work (with the authorization of CPT and OPT) in the United States within the academic program.
B1/B2 Visa (Temporary Business Visitor)
B1 Visa: This is primarily for business-related travel. Holders of the B1 visa can engage in a variety of business activities, such as attending conferences, business meetings, negotiations, or professional events. However, they cannot be employed or paid by a U.S.-based company during their stay. It's suitable for people traveling to the U.S. for short-term business purposes.
B2 Visa: This visa is for tourists, people visiting friends or relatives, or those seeking medical treatment in the United States. It's also used for non-business-related travel that could include tourism, vacation, visiting friends or relatives, medical treatment, and activities of a social or service nature.
Why Consider B1 to F1?
Maximizing your time in the US: Generally speaking, based on your nationality, the average duration of your B1 Visa for your legal presence will be around 6 months to 1 year. For those who want to make the most of their time in the US, stating your F1 status in a Day 1 CPT university will extend your legal presence and enable you to use CPT to begin your work on the first day. This could be helpful to those who seek to pursue education and career development.
Immediate work opportunities: Change your status to F1 under Day 1 CPT universities, allowing you to engage in Curricular Practical Training (CPT) from the first day of your program for those B1 Visa holders that have already established business connections or desire to start working as soon as possible it would be beneficial.
Financial alleviation: Many B1 Visa holders, when visiting the US, are caught up with the US work environment or the general atmosphere that attracts them to stay, but on the cost side of living costs and attorney costs, they've chosen to say no to their american dream. But changing your status to F1 under a Day 1 CPT university will not only have a much lower cost of tuition but also provide the opportunities to support yourself financially while studying.
A Pathway for Long-Term Residency: For those who want to stay in the US, changing your status to F1 under a Day 1 CPT program will be a stepping stone for your Optional Practical Training (OPT) and potentially employment opportunities that could sponsor other visa types or a path to permanent residency.


B1 Visa - Basics and Limitations
Key Restrictions of the B1 Visa
Purpose of Visit: The B1 visa is strictly for business-related purposes. This includes activities like attending conferences, business meetings, or negotiating contracts. It does not permit engagement in employment in the U.S.

No Employment: Holders of a B1 visa are not allowed to work for a U.S.-based employer during their stay. Any form of gainful employment is a violation of the visa terms.

Limited Duration of Stay: The B1 visa typically allows a stay for a specific and limited period, often determined by the purpose of the visit. Extensions can be requested but are subject to approval.

No Access to Public Funds: B1 visa holders are not entitled to access public funds or benefits, including social assistance programs.
Renewal Process: Renewing a B1/B2 visa involves undergoing the original application process again, which may include an interview.

Limited Travel Purposes: The B1 visa is intended for specific business-related purposes. It does not cover leisure or tourism activities, although sometimes it is combined with a B2 visa for tourism.

No Dependents Allowed: Dependents of B1 visa holders cannot accompany them on this visa. They must apply for their own visas, such as the B2 visa for tourists.

Tax Liability: While B1 visa holders are not allowed to work, they may still be subject to U.S. taxes on any income from U.S. sources. (Internal Revenue Code Section 871(a))

Healthcare and Insurance: B1 visa holders are not provided healthcare or health insurance by the U.S. government and are expected to cover their medical expenses.
Common Reasons for Transitioning from B1 to F1
Higher Educational
Pursuing Higher Education: Seeking to enroll in U.S. universities for advanced degrees or specialized courses.
Long-Term Academic Goals: Realizing that U.S. education aligns better with career and personal development plans.
Employment Opportunities
Access to Curriculum Practical (CPT): Exploring work opportunities available exclusively to F1 students on university campuses.
Optional Practical Training (OPT): Utilizing the chance to gain practical experience in their field of study post-graduation.
Special Occasion
Ineligibility for Other Visas: Finding the F1 visa as a more accessible option compared to other visa categories.
Emergency Situation
Seeking Academic "Asylum": In some cases, your B1 Visa doesn't allow you to stay in the country anymore, which means you will soon be out of status, but you really would like to stay in the country and would like to pursue your life in the US.
Financial Considerations
Financial Support for Education: Average US universities are often one of the most expensive institutions within the US, but day 1 CTP universities offer cheaper tuition and work opportunities from day 1.
F1 Visa - Overview
F1 Visa - Eligibility Criteria
No Enrollment Before Approval: B1/B2 visa holders cannot enroll in a course of study in the U.S. before their change of status to F1 is approved. Engaging in the study before approval makes them ineligible for a change to F1 status.

Maintaining Lawful B1/B2 Status: Applicants must be in lawful B1/B2 status when applying for a change of status. The F1 status cannot begin earlier than 30 days before the start date on the I-20 form. Applications should be submitted several months in advance, and applicants must maintain their B1/B2 status until 30 days before the I-20 start date.

Intention at the Time of Entry: Applicants must show that they did not intentionally apply for the wrong visa or deliberately enter the U.S. in the wrong status. If it is found that the applicant knew they were going to study when they applied for the B1/B2 visa or entered the U.S., they will not qualify to change to F1 status.

Proof of Permanent Residence in Home Country: Applicants must be able to prove that they have a permanent residence in their home country that they do not intend to abandon.

Application Timing and Processing: Processing times for a change of status in the U.S. can vary, so applicants should be prepared to wait three to six months for a decision. Applicants are advised to review current processing times and their pending case status on the USCIS Case Status Service Online.

Travel Restrictions During Application: Applicants should not travel outside of the U.S. while their change of status case is pending. If they leave the country, USCIS will consider the application abandoned.

Required Documentation: Applicants need to submit several documents, including Form I-539, photocopies of both sides of their current I-94 card, the new Form I-20 from the school, copies of financial documents, a photocopy of their valid passport and visa, an official admission letter from the school, proof of SEVIS fee payment, and a personal letter explaining why they are requesting the change of status.

Financial Ability: Applicants must have the financial ability to support the costs of living and studying in the U.S.

USCIS Notification: USCIS will notify applicants of their decision with Form I-797 Notice of Action. This document should be kept with the applicant's passport and I-94 card.
*Please keep in mind the following limitations that you need to pay attention to.
Timing: Apply for the change of status before your program starts, as you cannot enroll in classes or begin studying until USCIS approves your change of status.
Program Start Date: If your B1/B2 status will expire more than 30 days before your program start date, consider extending your current status or leave the U.S. and apply for an F-1 visa through consular processing.
Filing Fee for Extension: If extending your B1/B2 status, be prepared to pay a separate filing fee.
The Application Process
How to change your status from B1 to F1?
You have 2 methods for you to choose for your change of status within the US.
Method 1: Travel and Reentry
One alternative method for those holding a B1/B2 visa and seeking an F1 student visa is to leave the U.S. and apply for a new visa (Stamping) at a U.S. consulate before reentering the country with the new visa. However, it's important to note that this approach has its own set of advantages and disadvantages.
Advantages:
Obtain Visa and Status Together: By reentering the U.S. with the new visa, you immediately gain the new status, aligning your visa and immigration status.
Disadvantages:
Potential Visa Processing Delays: There's a risk of delays in visa processing at the consulate, which can be unpredictable.
Travel and Ticket Expenses: Traveling outside the U.S. and bearing the cost of travel and tickets can be a significant expense and inconvenience.
Risk of Visa Denial: There's always a risk of visa denial at the consulate, which could impact your ability to return to the U.S.
Method 2: Changing your status with USCIS
When individuals in the United States on a nonimmigrant visa, like a B1/B2 visa, want to switch to an F1 student visa, they often apply for a change of status with the U.S. Citizenship and Immigration Services (USCIS). However, it is essential to know that this process has its own set of advantages and disadvantages.
Advantages:
Remain in the U.S.: You can stay in the United States during the processing of your application, avoiding the need for international travel.
Gain New Status Without Leaving: If approved, you can transition to F1 status without having to leave the U.S. and apply for a visa at a consulate.
Processing Time: The process can be expedited due to USCIS enforces premium processing for change of status.
Disadvantages:
Cannot Leave the U.S. During Processing: If you exit the U.S. while your application is pending, USCIS will consider your application abandoned.
Need for Visa Stamp for Future Travel: Even if your status change is approved, you will still need to obtain an F1 visa stamp in your passport the next time you travel outside the U.S. (except for short trips to Canada or Mexico under 30 days).
Required Documentation for B1 to F1 Transition
G-1145, E-Notification of Application/Petition Acceptance: This form allows you to request electronic notification when USCIS accepts your application.

Cover Letter: A one-page letter requesting the change of status from your current status to F-1. This letter should include a brief explanation of why you wish to change to F-1 status and a checklist of the documentation included in your application.

USCIS Form I-539, Application to Extend/Change Nonimmigrant Status: This form is essential for the application process and the required application fee.

Evidence of Financial Support: Documents such as bank statements or assistantship letters that prove you can financially support yourself during your studies in the U.S.

Admission Letter from the University: A copy of the letter confirming your acceptance into the educational institution.

Copy of Your F-1 I-20 Form: Ensure to sign the "Student Attestation" section on page 1 of the form before making a copy. Do not send the original I-20, as USCIS does not require it and will not return it.

Receipt of SEVIS Fee Payment: A copy of the receipt indicating payment of the SEVIS fee, which is separate from the application fee.

Copies of All Immigration Documents: This includes documents like DS-2019, F-2 I-20, I-797, paper or print-out of electronic Form I-94, valid passport, visa stamp, EAD card, etc., showing that you are currently in lawful non-immigrant status.

Waiver of the 212(e) Two-Year Foreign Residency Requirement: If applicable, especially if you were previously in J status and subject to this requirement.
Understanding the Expenses
Tuition:
Varies by Institution: As I mentioned earlier, Day 1 CPT University's master's program will be more cost-effective compared to others. The university charges approximately $18,000 - $30,000 for a two-year program, which is lower than the average cost of other universities. Moreover, some of these universities offer a monthly payment option for tuition fees.
Living Expenses:
When it comes to living expenses, they will depend on your travel costs and average cost of living. Let's consider CIAM as an example. Since the university covers food expenses for your onsite study, the remaining expenses will generally include transportation, other living expenses based on your lifestyle choices, and health insurance.
Health Insurance: Most universities require international students to have health insurance, which can be an additional cost.
Change of Status Filing Fees:
Filing Fee for Form I-539: As of October 1, 2023, USCIS has exempted the biometric services fee for all Form I-539 applicants. However, there is still a filing fee of $370. This fee applies to those extending their stay or changing to another nonimmigrant status, including transitioning to an F1 student visa.
Payment Methods: The fee can be paid via money order, personal check, cashier's check, or by credit card using Form G-1450, Authorization for Credit Card Transactions. It's important to make checks payable to the U.S. Department of Homeland Security.
Non-Refundable Fees: It's crucial to note that filing and biometric services fees are final and non-refundable, regardless of the action taken on your application or if you withdraw your request.
Educational Requirements
Selecting the Right Educational Institution
When you try to find a Day 1 CPT university that is right for you, you need to consider the following cities: your major choices, location, and your budget for your tuition. And few other important criteria that you must consider for your future immigration status, and I will list them below.
1. Accreditation and Reputation
Accreditation: Verify the universities that a recognized accrediting agency accredits. The common accreditations are the following:
Research the University Reputation: You can also check the universiteis reputation through different social channels such as Facebook, whatsapp group, and Telegram. Also, you can join our whatsapp group for university information.
2. Tution and Scholoship
Cost of Education: Evaluate the tuition fees and other educational expenses.
Financial Aid Options: Check if the university offers scholarships, grants, or other financial aid options for international students.
3. CPT Policy and Guidelines
Understand CPT policies: CPT policies may vary for different universities. Such as, if you are a change of status student, you can't obtain the CPT for the first three months. So, if you choose to work immediately, you must choose a university that accepts this condition.
4. Program
Relevant Program that Match Your Work: It's important to align your Day 1 CPT university program that matches with your current work position or future career goals. Otherwise, your CPT status will cause you to face future risk or denial for your H1B or future immigration status, and your CPT authorization won't be granted to you.
Onsite Frequency: For your Day 1 CPT universities, you must attend your onsite classes; otherwise, your F1 status and CPT will be terminated. So, choosing the location for your study will be an important factor to evaluate.
Enrollment Requirements for F1 Status
Full-Time Enrollment
Minimum Credit Hours: F1 students must be enrolled full-time during the academic year. The definition of full-time varies by institution but typically involves a certain number of credit hours per semester (usually around 12 credit hours for undergraduates and 9 for graduate students).
Academic Progress
Grades: Maintain the minimum grade point average (GPA) required by the institution.
Online Courses Limitation
Restriction on Online Classes: There's a limit on the number of online courses that count towards the full-time enrollment requirement. Typically, only one online class or three online credits can be counted per semester.
Transfer Between Programs or Schools
Notification and Approval: If you transfer to a different program or school, you must notify your current school and receive approval from the new school to maintain F1 status.
Legal Implications and Compliance
Maintaining Legal Status During Transition
Eligible Nonimmigrants:
Lawfully admitted nonimmigrants in the U.S. can seek to change from one visa classification to another, including B1 to F1, if they meet all eligibility criteria for the new visa classification.
Applicants must have maintained their current status and not violated any conditions of their nonimmigrant status.
Timing and Effective Date:
Upon approval of a change of status (COS) to F-1, students may not engage in student activities until 30 days before their academic program start date.
The effective date of F-1 status is the day of final adjudication, regardless of whether it falls within 30 days of the program start date.
If approved more than 30 days before the program start date, the nonimmigrant must not violate F-1 status during that period.
Dependents (F-2 Nonimmigrants):
Dependents of the student wishing to change their status to F-2 must file their COS application while their current nonimmigrant status is valid and unexpired.
Deferring Program Start Date:
If the COS to F-1 is not approved before the program start date on Form I-20, the applicant must request the DSO to defer the program start date in SEVIS before the current start date.
Travel Abroad and Consular Processing:
If a nonimmigrant travels abroad while their COS application is pending, USCIS considers that COS application abandoned.
After approval of F-1 COS, re-admission to the U.S. in F-1 status is not allowed more than 30 days before the program start date.
Challenges and Solutions
Common Challenges in B1 to F1 Transition
Applying while "Out of Status": Individuals must have invalid, unexpired status to change to F-1 status without leaving the U.S. If the B-1/B-2 status expires, they are considered "out of status" and generally cannot change status within the U.S.
Solution:

To avoid complications, initiate the F-1 visa application well before your B-1/B-2 status expires. If nearing the end of your permitted stay, consider applying for a B-1/B-2 extension to remain legally in the U.S. while transitioning to F-1 status.



Lack of a Residence Abroad Without Intent to Abandon:
F-1 applicants need to show they have a permanent residence in their home country that they have no intention of abandoning. Selling property back home to fund U.S. studies could jeopardize F-1 eligibility.
Solution:

Maintain strong ties to your home country, such as retaining property ownership, sustaining family connections, or securing a job for your return post-studies. Avoid actions that suggest you are cutting ties with your homeland.




Applying After the Program Start Date on Form I-20:
If the change of status to F-1 is applied for after the program start date indicated on the I-20 form, the application will likely be denied.
Solution: Apply for the F-1 visa as soon as you receive the I-20 form. Keep track of the program start date and ensure your application is submitted well in advance.
Failure to Maintain Lawful Status During the 30 Days Prior to the Program Start Date:
Applicants must maintain valid non-immigrant status until at least 30 days before the program start date on the I-20 form. Filing for a change of status too close to the expiration of B-1/B-2 status can lead to denial.
Solution: File for a change of status to F-1 or an extension of your B-1/B-2 visa early enough to avoid any gap in legal status.
Extension of B-1/B-2 Status:
In some cases, it may be necessary to file for multiple extensions of B-1/B-2 status to ensure that the applicant is in status and that the status remains valid 30 days before the program start date on the I-20.
Solution:

Keep all your documents organized and up-to-date. This includes passport, visa, I-94, I-20, financial proofs, and any correspondence with USCIS. Also, r

egularly check for updates on immigration policies and processing times.
CPTDog - Help
How can CPTDog.com help you?
In-House Immigration Attorney: Our in-house immigration expert specializes in COS for students like you.
Transparent, Fixed Pricing: Say goodbye to puzzling hourly rates. We provide a straightforward flat fee service at $1500, with no hidden charges. Our pricing is transparent and fair, ensuring clarity and ease for you.

Expedited Service for Urgent Needs: In urgent situations, don't hesitate to inquire about our expedited services. We recognize the value of time and are prepared to fast-track processes as necessary.

Financial Benefits: We're here to assist with waiving application fees and finding scholarships (check if you're eligible here). We're all about making your educational journey more affordable.

Tailored Consultations at No Cost: Not sure where to start? We offer free consultations to help you pick the perfect program for your goals within our Day 1 CPT university network.
AIRC-verified company:

As an American International Recruitment Council (AIRC) verified organization, we uphold the highest standards and ethical practices in assisting international students. Our accreditation reflects our commitment to excellence in international student services.
Free Consultation For You
Need Assistance with B1 to F1 Status Change?
Simply complete our consultation form, and one of our expert consultants will connect with you within 2 business days. We take pride in our track record: a 100% success rate in facilitating B1 to F1 status changes. Trust us to guide you seamlessly through the process.